The Top 3 Home Renovation Trends in 2023
For many, when it comes to our homes there is no better place to be; it's a place for comfort, family, friends and ultimately a place where memories are made. A home offers a chance to express yourself making it exactly how you want it to be. With everybody spending more time at home, it is becoming ever more popular to take up new home renovations and jazz up our spaces.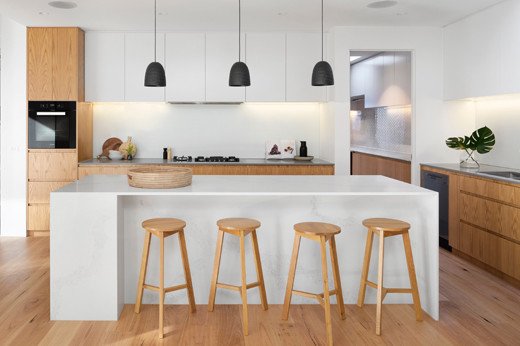 We have been looking into the top 3 home renovation trends in 2023 and here is what we found at the top of home-owners lists:
Kitchen and Bathroom Upgrades
Kitchens and bathrooms are probably the most used areas in everyone's home. Kitchens are where families spend most of their time cooking and eating together, they also tend to make up the hub of any party. Whereas bathrooms offer a place of sanctuary and relaxation; a room in the house where you can escape.
We have already completed loads of renovations on kitchens and bathrooms this year and we don't expect them to slow down! The in thing is trendiness and usability; expect to see top of the range of cookers, quirky taps and slick wall finishes being fitted throughout. If a new kitchen or bathroom is on your agenda this year, then we have the tradesmen for you.
Energy Efficient homes
The cost-of-living crisis continues, and with that comes a bigger demand for energy efficient homes! There is no hiding from using energy at home, but there is a much better way to manage it, which will save you some pennies or pounds should we say!
A few things you can do to get your home on the road to being more efficient:
Grab yourself a smart meter
Install some new roof insulation
Upgrade your windows to double glazing
Try some energy saving light bulbs
Stunning outdoor spaces
Despite the weather being back to its disappointing British best, the final trend we've seen throughout this year is brand spanking new outdoor spaces! Whether it be fitting a new area dedicated for summer BBQs or fresh decking to blow away the neighbours, our tradesmen are always on hand to meet your renovation/repair needs.
If you're looking to keep your home on trend this year, then we can help! R3 Direct provides a wide variety of services to suit your needs, always completed to your satisfaction. Start your online booking or give us a call on – 03000 999 247 today!