RATINGS AND R3VIEWS
R3 Direct's customer experience is our top priority; from fabulous flooring to safe electricals in your home; your complete satisfaction is vitally important.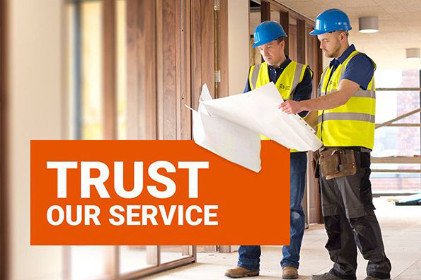 The reviews our customers leave; once our fully qualified, professional team of trusted tradesmen have completed the job; allow us to identify any necessary improvements we can implement through your constructive feedback. It's also great to let our team know we've done a good job when we get positive feedback too!
R3 Direct's 'Facebook reviews' offer that powerful social media exposure and is the home of our growing community. The 'East Lothian Trusted Trader' page is perfect for going the extra mile and digging deep in terms of rating each specific factor which ties into the job. It's additionally considered to be the hub for finding local repairs and improvement services. Finally, the 'Google Reviews' platform is the classic and more simplistic review method. Reviewing our services on Google will instantaneously provide our potential customers with the information they require to determine whether R3 Direct can deliver on their needs and expectations.
We always appreciate it when one of our customers takes the time to give us a review, and we always read them and respond where it's appropriate. And of course, it helps those who read them too – we all know how difficult it can be to find a reliable company at times.
So why not share your experience in a matter of minutes? Click on Facebook, Trusted Trader or Google Reviews for an instant redirection to your preferred review method.