PREPARING YOUR HOME FOR THE WINTER
Preparing your home for the cold months is rather like Winter checks on a car; fix the small things before they turn into big things! After all, a house is typically your biggest investment and deserves a bit of tlc before Winter 2020 takes hold. Take a look at some of our recommendations to ensure your home is prepared to fight the winter weather before it's too late.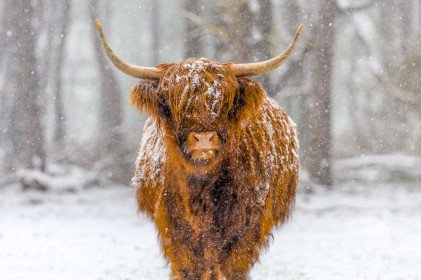 A HAPPY HEATING SYSTEM:

Is your boiler due a service? Most heating systems can last up to a whopping 15 years, and if well maintained, possibly an extra 5! However, it's vital that a qualified professional undertakes regular safety checks and any repairs, as safety is a priority. If you choose R3 Direct, we can ensure you'll feel the warmth safely this winter as we're listed on the Gas Safe Register.
SAFE AGAINST SMOKE:

It may not come as a surprise that most house fires occur during the coldest time of year. In a lot of cases, open fireplaces can be the cause. They are however a great source of comfort and if managed correctly need never pose any threat. Whether your welcoming fireplace is fuelled by coal, wood, gas or electric; a simple, cost-effective safeguard for peace of mind would be to install carbon monoxide detectors and smoke alarms. Consider regular maintenance to ensure they are functioning effectively and stock up with new batteries! You may also want to think about upgrading your smoke and carbon dioxide detectors up to the new standards that the Scottish Government are thinking about introducing.
ROOF REPAIRS:

Finally, roofing maintenance should be regularly undertaken to prevent leakage and deterioration to both the surface and actual structure. Prevention is key to keeping nasty surprises at bay, however if there is a problem; call in the experts! As tempting as it may be to grab the tools and venture to the roof for a bit of DIY, there are many practical, technical and safety issues to consider first. That is why a quick call to R3 Direct's team of professionals is the wise choice: carrying out the repairs satisfactorily and most importantly, safely!
We hope you found our recommendations useful! Let us know if you'd like us to cover any other home maintenance tips. If you're in any doubt and need assistance from a professional tradesman, remember, we are a click or call away. R3 Direct also offer a FREE quote for our services, so you don't have to worry about any hefty bills you're unaware of. We're at your service 24 hours, 7 days a week!
If you've had a good experience with us, why not share it?
Click on our Google Reviews link for an instant redirection to the feedback page.