LUXURY LEVEL ACCESS SHOWER ROOM – DONE & DUSTED
Our client approached R3 Direct in October 2021 to request a free initial quotation for the removal of their existing bathroom and fitting a new Level Access Shower, wash hand basin and WC, flooring, lighting, and redecoration using high-quality materials fully supplied and guaranteed by R3 Direct.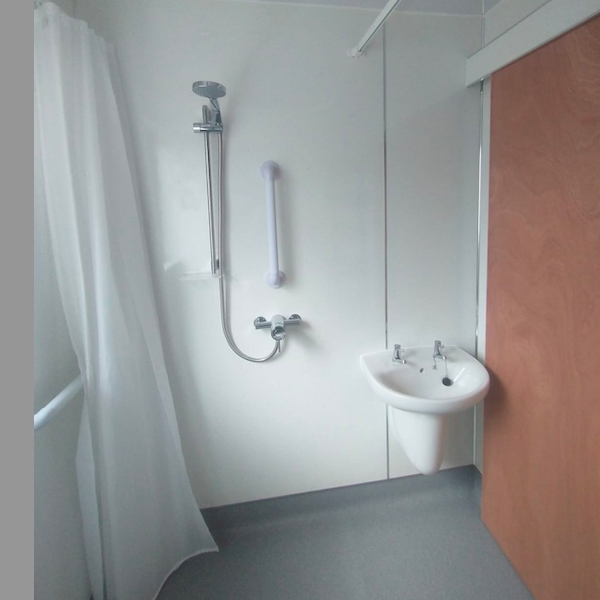 THE JOB
The quote was accepted by our client on Wednesday 16 March 2022, followed by an agree to start date of Monday 2 May 2022 for the job based in Macmerry, just east of Tranent. Our qualified tradesmen for the job included a plumber, joiner, and electrician.
This particular kind of job has become really popular over recent years and has been recognised as the easiest and safest solution for accessibility purposes, ultimately decreasing the potential dangers most bathrooms pose, such as slippery surfaces, awkward obstructions, steps and more.
THE COMPLETION
After just five days of work, the job was complete on Friday 6 May 2022. Our professional and trusted team of tradesmen then made some final inspections on the new Level Access Shower room installation, ensuring all works were completed to an exceptional standard and all appliances were functioning efficiently, as well as clearing up before leaving!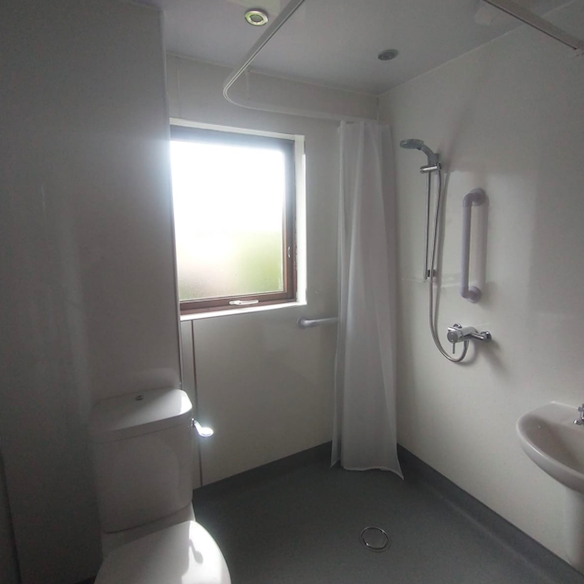 THE FEEDBACK
After the job was completed, the client Mr & Mrs Smith said…
"Our new level access shower room installation went fantastic - all works went as planned, and the tradesmen on site were first class. All carpets & flooring were fully protected during the works and any disruptions to us was kept to an absolute minimum. Stewart (Contracts Manager), Jeremy (Plumber) & Paul (Joiner) are a great asset to you and your team,. They all kept us appraised of progress at all times during the works. We are totally over the moon with our new shower room, many thanks to all R3 staff involved."
Done & dusted! If you're interested in a Level Access Shower installation, or making any other improvements to your home, don't hesitate to book online at r3direct.co.uk, or give us a call on – 03000 999 247.