DIY vs R3 Direct
We've all witnessed some 'Do It Yourself (DIY)' disasters during the lockdown period. Whether you're guilty of a DIY crime or not, it's time to ask the all-important question as the lockdown exit plan is underway: "Should I put the toolbox in the shed and call R3 Direct instead?"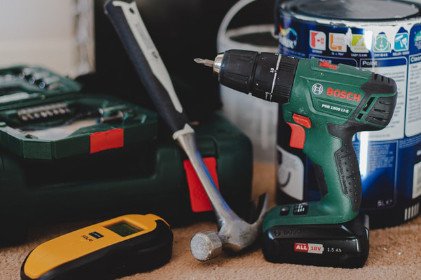 The short answer is "yes"! Although there are always minor DIY works which can be completed without the need for a professional if you have the correct skill set for the job at hand. However, any safety related check-ups or more complex works typically require help from a professional service like R3 Direct if you want to be secure in the knowledge that the job has been done well and does not pose any safety risks.
You should always seek our assistance for any home safety related issues or inspections, especially if it involves complex household systems such as your boiler, electricity mains or plumbing. When you choose R3 Direct, your safety is our priority and our tradesmen are CRB checked before being employed by R3, fully qualified and professionally trained. Additionally, R3 Direct is also listed on the gas safe register, leaving you with a feeling of confidence.
Minor works such as putting together flatpack furniture or installing wall decorations may just involve the return of the trusty toolbox, however, in most cases it's best to request help from a professional, as even the slightest errors such as incorrect measurements can result in wasted time and have a negative impact on cost effectiveness and lasting results.
Interested in our services? Click or call – 03000 999 247 today and receive a FREE quote for your requested repairs and improvements when you book with R3 Direct. WE RESPOND, REPAIR & REBUILD!