4 GREAT WAYS TO GO GREEN AT HOME
Energy efficiency is becoming an increasingly important; both in terms of increasing energy costs and the environment. There's plenty of impactful ways however to go green and play your part in the movement for a healthier environment. Going paperless, recycling, and sharing are all great practices to make the next step towards an eco-friendly lifestyle, but have you ever considered the energy efficiency of your home?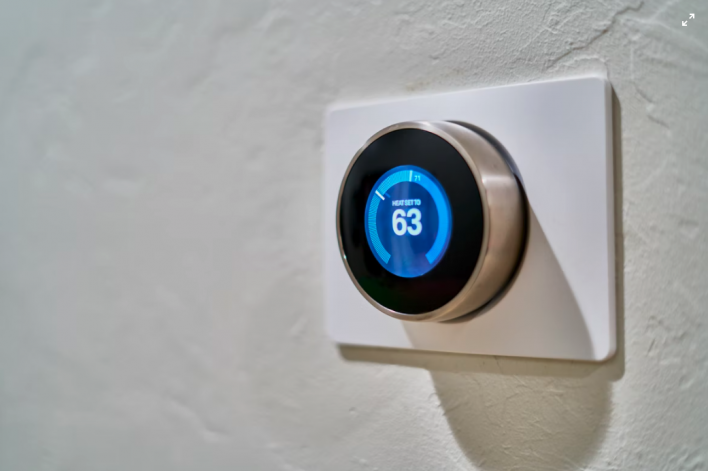 Not only do healthy home renovations take a stand against the ever-growing harsh environmental effects we're currently facing but it also allows homeowners to make substantial savings on energy bills. It's a no brainer!
Gear up your glazing –
Doubling up, or sometimes even tripling up on single glazing is the way to go to prevent the warmth from finding a way out through your windows. Additional benefits include increased durability to enhance security, and noise reduction, which may prove most useful in cities or if you're beside a blaring busy road!
Switch to a smart thermostat –
Why heat up your house when you're not there? This sophisticated device allows you to control your heating remotely, so if you're held up or heading out for dinner, why not delay switching the heating on? One small step to save money reduce energy use.
Save whilst you shower -
You can already save a bucketload of water by taking a shower rather than filling up the tub. However, you can go the extra mile with eco-friendly shower installations, which are cleverly designed to reduce water and energy use.
Improve your Insulation –
Energy costs are going through the roof, don't have your heat doing the same! Why not use R3 Direct to insulate your loft? We can provide a full loft insulation service.
Thinking of going green at home? R3 Direct are here to help with your healthy home improvements, ultimately taking one step closer towards a healthier environment. Click here or give us a call on – 03000 999 247 to make a booking and we'll send our team of trusted tradesmen to get the job done in no time!